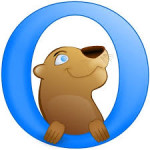 Install Otter Browser ( Beta 1 ) on Ubuntu 14.04.
Otter Browser, project aiming to recreate classic Opera (12.x) UI using Qt5.
Now the first Beta is available. There are packages for Debian available on the sf.net Download page. ( A Version for Windows is available, too.
Note: It ist a Beta-Version. A lot of features are still missing.
Install required packages

sudo aptitude install libqt5script5

Download Otter Browser
You can download Otter Browser at sf.net. I choose the amd64 .deb file.

wget http://downloads.sourceforge.net/project/otter-browser/otter-browser-beta1/otter-browser_0.9.01_amd64.deb?r=&ts=1401863215&use_mirror=netcologne

Install Otter Browser

dpkg -i otter-browser_0.9.01_amd64.deb

Screenshot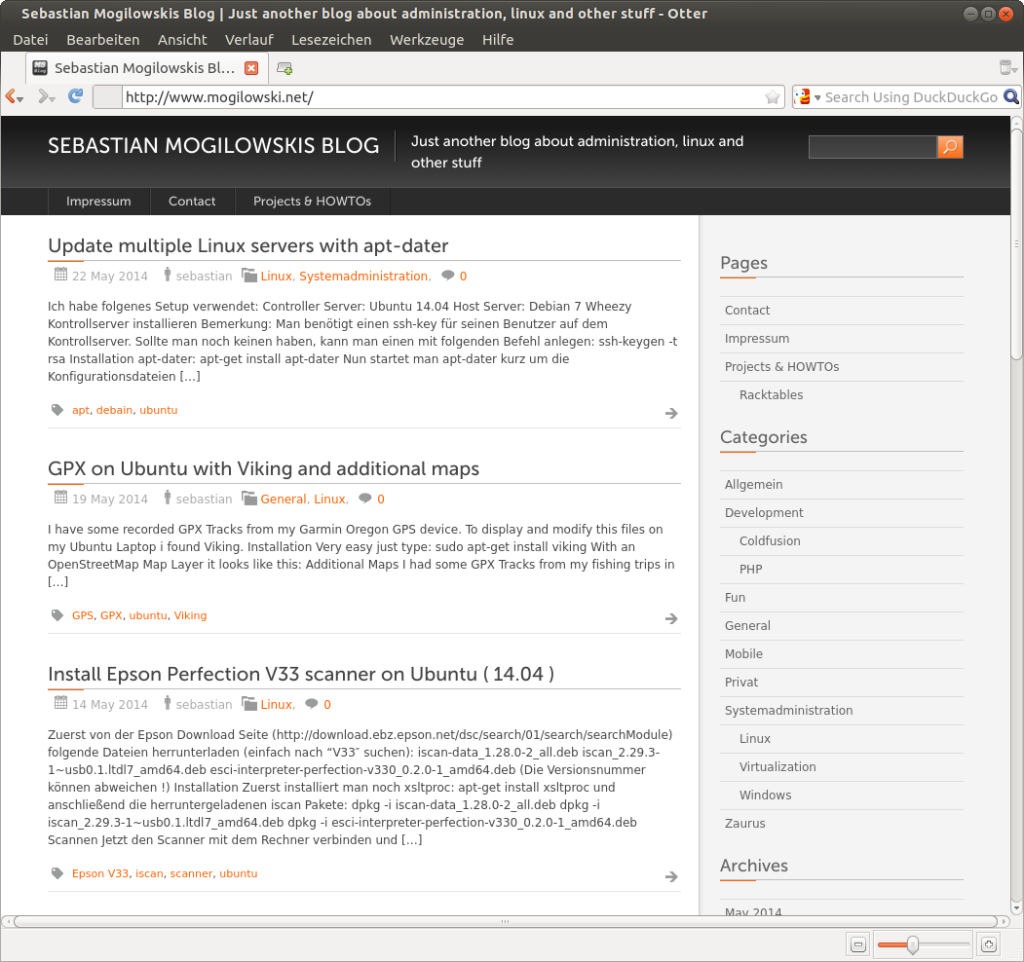 Weblog

"GET / HTTP/1.1" 200 6324 "-" "Mozilla/5.0 (X11; Linux x86_64) AppleWebKit/537.21 (KHTML, like Gecko) Otter/0.9.01 Safari/537.21"